This is the first week I have had some help with this article, Mother Brain and Ato lent a hand with this one, and that was much appreciated! Mother Brain is always hard at work with some articles here on the blog. Let's hope this leads to Ato giving us some more of his great reviews!
It has been a long week, I am actually today and tomorrow and I hope that I get a chance to do a little more writing (script writing or blog writing–or both!). Chloe's birthday was yesterday (that's our puppy Golden Retriever) and I'll dedicate this posting of Entertainment RANDOMNESS to her!
Here is to a good weekend! Read on!
Week of October 3rd–7th, 2011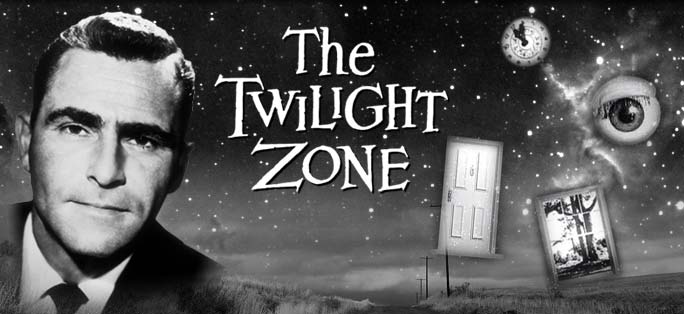 The Twilight Zone has reemerged from its evil depths to find itself in the news this week, Mother Brain sent this one over to me earlier this week. Seems as if there is a lot of talk over at Leonardo Di Caprio's production company Appian Way with making another Twilight Zone movie. Unlike the 1983 film which had four well-known directors headlining four shorts, this one will be a feature length story. Only thing is, who is going to direct? Word out there is that they have been eying up four directors for their choices: Christopher Nolan (Batman Begins, The Dark Knight, Inception), Michael Bay (Transformers trilogy, Bad Boys, The Rock), Alfonso Cuaron (Children of Men) and Rupert Wyatt (Rise of the Planet of the Apes). In my opinion, the only two people I would like to see try for this would be either Nolan (due to his vision of films–but I for one don't think he would take it because I'm sure once Dark Knight Rises is over, he'll want to stick with original material) and Wyatt (what a great follow up to his critically acclaimed and well received Apes reboot). Only time will tell. I'll keep you updated…
Arrested Development is again in the news, this time with a lot of people talking. It seems as if they have moved even closer into the territory of making the often rumored feature film of AD, this time cast and producers a like are making the claim that before they return to the big screens they'll return to the small screen to have a mini season. The mini season will comprise of about 10 episodes that will help to bridge the gap between the end of the series back in the early 2000's and where all the characters are now. One character will be highlighted in each episode and this will lead them to the feature. I can only hope this eventually comes true…
Jason Statham's name has been tossed around a lot for entering either The Fast & The Furious sequels Fast 6 & 7 (or both!). With Justin Lin not filming Terminator 5 or the Highlander reboot and the possibility of a double film shoot, looks as if Universal Studios really wants to rake in as much cash as they can out of the Fast movies while they are still hot. I haven't seen any of them since the first one came out back in the summer of 2001. But my interest did peak with Fast Five looking more like a straight up action movie…
The Man of Steel was in the news this week with leaked pictures of Russell Crowe as Jor-El, this one was sent to me by Ato. We joke back and forth about these pics: Jor-El 1 and Jor-El 2. Between Crowe looking like he just walked out of a Hellraiser meeting about playing Pinhead to Heman. Let us know what you think…
Comedy Central's Reno 911 is running around the rumor mill, along with Arrested Development about being brought back for more episodes. It seems as if Netflix is trying to get the rights to produce more episodes in the now cancelled Comedy Central show. It wouldn't cost much to produce and it would be made by Netflix, is it just me or is Netflix dipping their hands way too much in different places recently…?
There are talks of a Zorro reboot to follow the 2005 prequel novel by Chilean author Isabel Allende. Not a remake or a sequel to the 1998 and 2005 films with Antonio Banderas as Zorro. I for one don't think we need another Zorro movie. We didn't need another Robin Hood movie and look how poorly received that one was…
Judge Dredd (remake/reboot) director Pete Travis has seemingly been removed of his duties on the project as the producers were not happy with what they had been seeing. Producer and writer Alex Garland will now take over whatever is left to be completed with the film…
Johnny Depp is set to star and produce a Dr. Seuss biopic. I think this would be a great combination of a great story with Dr. Seuss (real name Theodor Geisel. It is being reported that while the movie will be more of a drama, but there may be some animated/drawings added to the mix…
The Simpsons voice cast has been put on the chopping block this week as they have been told that if they do not take a substantial pay cut Fox would be forced to cancel the 23 year plus show. I for one don't really care, I feel as if their time has come and gone and you can always see a Simpson's episode somewhere at any point in time. I also don't care much for any of the adult cartoons that are currently on. I think they've kind of gotten old and stale. I would however love to see another Simpson's movie…
Disney has decided that with the success of over $100 million worldwide revenue from the 3 weeks of The Lion King's reemergence as the KING of the box office, that it was about time to reopen the Disney vault and let some other classics out on 3D. Those four Disney flicks on 3D will be: Beauty and the Beast (January 13th, 2012), Finding Nemo (September 14th, 2012), Monsters, Inc. (January 18th, 2013) and The Little Mermaid (September 13, 2013). Why not? I'm not happy about the 3D conversion, but I know Disney, like most movie studios, are all about the money…
Steve Jobs, co-founder of Apple, passed away this week. I really don't think I ever mentioned him in the blog before, but he is someone that in various ways has had a hand in the way many of us live today. If we have ever used an Apple product, from the slow 80's Macintosh to the iPod, iPhone, iPad or anything that he caused to be innovated into what it is today due, we have him to thank for it. He is to us what Thomas Edison was to the people of his time, a great inventor, innovator and someone who saw the future in what he and his company created. He, and his vision, will be missed.